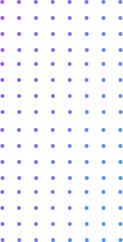 Choose The Best IT Service Company
With T21, you can get your ideal business application created for you with ease and comfort. We have a group of experienced, competent, and skilled application developers who work together to assist you to achieve your objectives.
We develop a cutting-edge application that is both futuristic and capable of transforming your company into the most ideal practical terms you can conceive!
Why Choose T21 Services ~
Exceptional Quality Inspection
Before deployment, we conceive, create, and evaluate. We have a positive reputation for providing excellent service to our consumers without any problems leading to the extra cost of resources.
Clean Corrections and Recreation
We help work on your existing app for better updates and setup before being redeploy for more efficient use.
Rapid development without restraint
We don't procrastinate; we design and deliver your project according to the timeframe we provide throughout the preliminary stages.
Line-up of Professional Supporters
Any concerns will be assigned to the appropriate Software Engineer as quickly as feasible. Our technical support staff is incredibly valuable and cannot be imitated.
User compatibility and pleasure
We develop applications that appeal to your end-users and make it simple for all of them to operate.
Use of Top-Class Technologies
We offer world-class application design and production expertise across all systems by utilizing the most up-to-date technologies and resources.
Kinds of Applications We can build
Purchases/Creditors Management System
Receivable/Debtors Management System
General Ledger Application
Bank Reconciliation Module
Cashbook and Payment System
Hospital Management and Clinic System
Staff Training Management System
Procurement Management System
Project Management System
Inventory Management System
Fixed Asset Management System
Human Resources and Payroll System
Regulatory Reporting Application
Here's what our customers have said.
Let's give you such an
amazing experience with T21 today
Freequently Asked Question